What is a print-on-demand product? These are plain products that are made with an aim of having a custom artwork or design printed on them after an order has been placed. Think of them as mockups. As of 2019, number of POD items is huge and it is still growing.
Success in the POD business depends on the kind of products you choose to include in your store. Some products have a high demand but at same time very competitive. Some have a low competition but with a substantial demand and profitable as well. Following is a listicle of these items.
1. Shoes/Sneakers
Print on demand shoes have been there but their existence has not been noisy. Not many POD marketplaces offer them. These are trendy and comfortable low-top and high-top sneakers made of canvas and rubber soles for both men and women. You can also choose to stick lightweight sports shoes.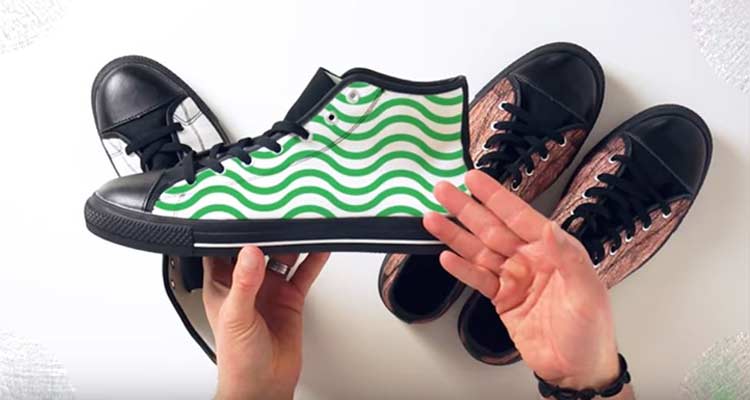 Footwear is not limited to shoes: flip flops and slides/slippers are also available.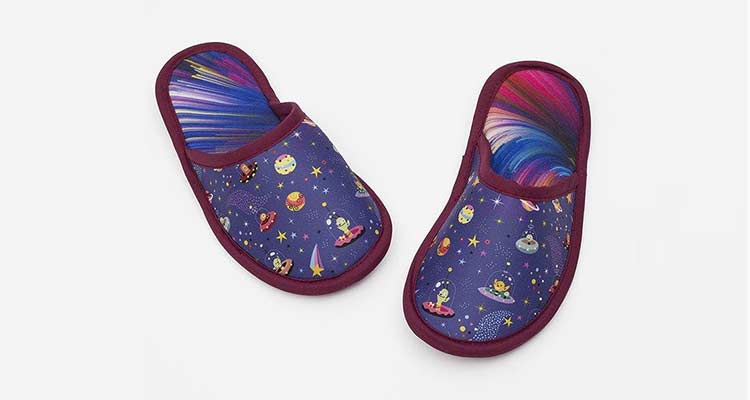 If you're into providing variety, you have no reason to exclude these items in your store.  Printfy, Customink, Contrado and Cowcow are some of the top fulfillment companies that offer these services.
2. Leggings
This is the elastic tight-fitting lower-body raiment worn mostly over the legs. You may have heard some people referring to them as tights, yoga pants, jeggings or treggings. They are typically designed for women but there are also designs meant for men especially for various sports.
In the recent years, leggings have been trending and the demand is still growing. This means it is a good POD item to try out.
There are different types of leggings that are made of different materials but your focus should be the printed types that are mostly created from polyester and spandex or elastane. They usually come in full-length, ¾(Three Quater), stirrup, knee length, footed and ankle length.
POD leggings varieties include;
Floral-colorful flowers of various plants
Tribal-combines different designs and patterns
Animals- These come in a variety of animal skin patterns for instance giraffe, leopard etc.
Pocketed- this come additional features such as pockets for carrying phones and other small items.
3. Skateboards
This should be the least common print on demand item as of this writing. Instead of letting skaters ride on the boring and old-fashioned deck, why not offer a stylish custom one with an artistic twist?
Threadless' POD skateboards are high-quality and durable. Thanks to the 7-ply Canadian maple that these boards are made up of. Isn't time to add a smile on skaters' faces while they ride in style down the street? Include these products before they are flooded.
4. Print on Demand Jigsaw Puzzles.
Puzzles are a new kid in the print on demand industry. This in fact one of the best to showcase your artwork in a fun and engaging way.
Studies show that jigsaw are not only fun but also excellent brain training and coordination tools for both adults and kids. What this implies is that there is a steady demand.
Like skateboards and kimono robes, jigsaw are less-conventional products meaning that the competition is quite low.
On a broad level you can target either kids or adults but you can as well narrow down to a specific adults' or kids' interest.
POD marketplaces that offer custom puzzles include Gooten and Zazzle. Definitely, Zazzle does puzzles!
5. Ornaments (Jewelry)
When worn properly and in the place, ornaments compliment your looks. If you thought jewelry cannot be a POD item, you were dead wrong. These items actually exist and they're worth your effort. Now you know!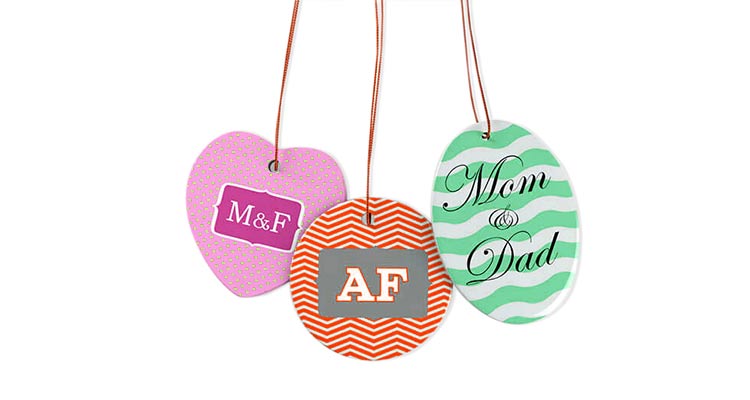 Just like watches you will need to go for quality and durability. Some of the materials from which POD ornaments are made include;
Canvas
Metal
Ceramic (Porcelain)
POD ornaments can make a wonderful during special occasions and seasons of the year. Under this category you can sale necklaces, earrings, cufflinks and belt buckles. Cowcow, Printfy and Gooten are some of the companies that offer POD jewelry.
6. Print on Demand Shorts
Print on demand shorts not as flooded and there's a growing demand. They are available for men, women, juniors and youth.
These are the kind of products which are likely to be ordered in bulk which means a single design may pay a considerable amount.
They can be either normal mostly for men or mini shorts for women. Most of them are made with performance in mind meaning that they offer you full of motion during work-outs and sports. Your clients can wear them when dancing, during yoga sessions and at the beach during summer.
Some come with amazing features such as pockets and Sport‑Tek Mesh Reversible Tank.
7. Socks
Socks are items that will never lack in our wardrobes. The demand is steady owing to the fact that these products are simple and less bulky. The other advantage is that competition is surprisingly low. Why not add them to your product catalogue?
They come in different lengths
Long-below the knees
Medium
Ankle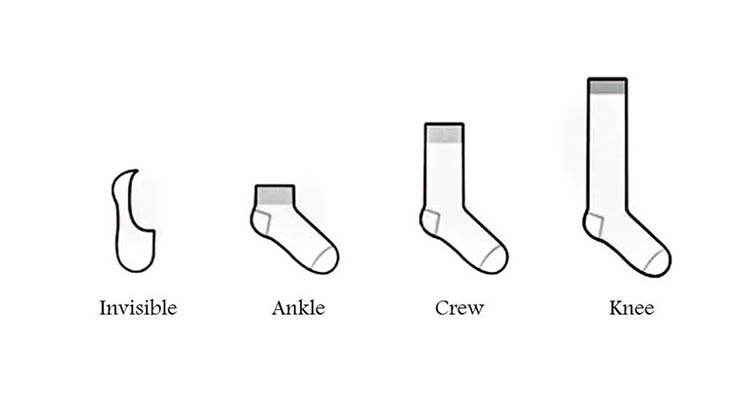 The socks cater for different needs including warmth, school etc.
8. Print on Demand Watches/Clocks
Watches and clocks are among the least known POD items. Not many print-on-demand stores, fulfilment companies, market places or stores include them in their product catalog.
The demand for watches is enough to make sales.
Some market places offer wall clocks while others offer wrist watches for both men, women and kids.
The key to be successful with is to select fulfillment companies and marketplaces that provide quality and durable materials. Your artwork should be fashionable and unique.
Redbubble and Cowcow are some of the best marketplaces to find POD watches.
9. Print on Demand Pet Products
Pet industry has been rapidly in the recent years. This clearly says that more and more pet products need to be rolled out. Luckily, there are a lot of pet POD products. If you already have a store, make an effort to add them. The pet niche is quite huge. Therefore, if you want better results, narrow down to a particular pet or breed. Some of these items include;
Tags
Dog Bandanas
Pet Beds
Pet shirts
Bowls
Pet placements
10. Print on Demand Underwear for Women
Any woman will agree that panties make the highest number cloth pieces in their wardrobes.
What it means is that the demand is already huge. More so, this definitely not an area that has been exploited. As of this writing, very few market places are offering POD panties.
Some of the pantie style you should consider including in your shop include;
Women's High Waist Briefs
Classic Briefs
G-String Panties
Boyshort Panties
Classic Thong
11. Print on Demand Custom Boxers for Men
Most of the boxers for men out there are plain and quite unattractive. By utilizing the on-demand printing technology, you can come up with men's boxers or undies that are colorful with a feel and look that is perfectly personalized.
The target audience is women since studies show that it is them who buy men these garments. With minimalist patterns and well-chosen colors, you can make good sales. Try out popular styles such as fitted boxer briefs or a fitted 'short' boxer brief.
12. Pants & Pajamas
This category includes sweatpants, warm-up pants and pajamas. The demand for these products is neither too high nor too low.
At least you can expect to make some sales if you upload the right designs for the right audience. Count on the fact that these items haven't yet saturated the POD market.
13. Print on Demand Duvet Covers
Print on demand duvet covers are one of the profitable products. One amazing thing about duvets is that they a large surface area to print your custom artwork. In some POD sites, duvets have the highest profit margin.
It is a great product that can be ordered by anyone. Most market places and stores offer duvet covers in king, queen and twin sizes they are also soft, light, machine washable microfiber with an easy and convenient zipper closure.
14. Wall Art
You probably haven't gone a home that lacks wall art or some form art, picture, painting that's hanging on the wall. These items are found in almost any home. POD wall art includes digital paintings and artworks that are printed on a variety of materials. The competition is low and the profit margins are high. This category includes;
Art Board Prints
Art Prints
Canvas Prints
Framed Prints
Metal Prints
Photographic Prints
Posters
Giclee is one the companies specializing in these kind of products.
15. Pillows/Cushions
These are a must-have items in most households today. Pillows and cushions are used to support your body especially when you're resting and they also act as decorative items.
As long you have the right materials, they are the easiest items on which you can print your custom artwork.
Most popular pillows in the POD market places include;
Throw Pillows/Cushions
Floor Pillows
Bed Pillows
Outdoor Pillows
16. Skirts
Print on demand skirts are some of the least saturated POD items. The downside is that the demand is a bit low but it's growing steadily. Add them to your store to improve variety.
The types of skirts that can be printed on demand include;
Skater skirts
Pencil skirts
Mini skirts
17. Kimono Robe
This are among the least known POD products. An incredibly soft and luxurious colorful kimono is a wardrobe must-have for anyone who cares about being unique and classy. The demand may not be that high but you can be sure the competition is low.
These are garments that bring together influences from the classic kimono jacket, and mixes them with the versatility and simplicity of a lightweight cover-up.
They are available for both men and women in silk style alternative, Silk Sensation or Plush Velvet fabrics. They can be printed all over (front and back) with all sorts of graphics.
You can come up with designs for different styles including;
Draped kimono
Kimono Robe
Peignoir

Contrado and artofwhere are some of the companies that offer these items.
18. Print on Demand Dresses
These are some of the top least known POD products. The dresses can be of different neck styles including; Boat, deep round or V neck and they can be sleeveless, bell, short and long sleeves. They can be full length, three-quarter, or above knee. They can also be tight or loose fitting.
Following are the types you can design on your own and include them in your online store or shop.
Aline dress
This is the most popular dress that you can find in POD stores. It follows the Aline silhouette that is, it's narrow at the top and gradually widens towards the bottom hem, giving the impression of the shape of a capital letter A. It can also have a fitted defined waist but the hem is always flared.
Scuba Dresses
Scuba dress is a women's garment with fabric that resembles that scuba divers wear during diving activities.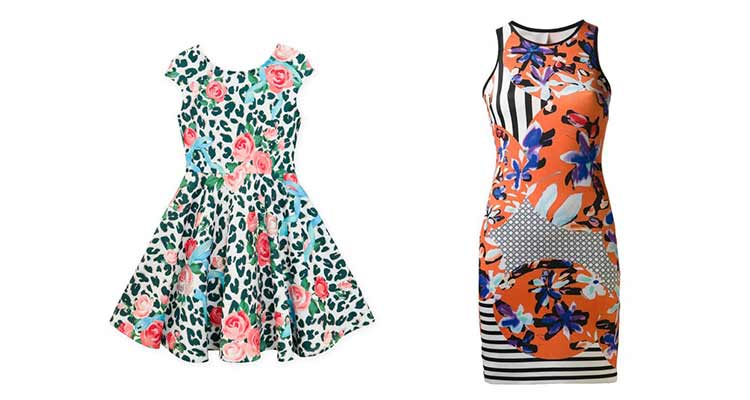 It is made of a double-knit fabric which is normally polyester mixed with other material that can stretch (Lycra or Spandex.).
These types of dresses look great on plus size ladies. Instead of targeting all dress types, you can decide to narrow down to scuba dresses.
Graphic t shirt Dress
This is basically a t-shirt that has been extended lengthwise to become a dress. Just like regular tees, they come in various neck styles, sleeve and fit types, designs and materials.
Shift dress
This is a short dress without sleeves that skims the body with a loose waist
Shirt waist dresses
This kind of dress looks like a regular shirt in the top portion, with a collar and an open front button placket.
Shirt dress is a longer version of the shirt with collar and an opening in the front (full or partial)
Wrap around dresses
This is a style of dress with an Asymmetrical closing. It has one side wrapped over the other side and comes with a tie that seals the front opening.
Skater dresses
This is a dress that has a close-fitting upper part and a very flared circular skirt. They have an Aline shape with a distinct waist.
Chemise Dress
Sun Dress
Slip Dress
Pleated
Halter Off Shoulder
Night Dress
Open fork
Splicing shift dress
Knot Waist Dew Belly Dress
Vest Dress
Cowcow, Redbubble, Printful are some the companies that offer dress services
19. Swimwear
All around the world people love beach and water activities especially during summer. These activities can be either in form of a hobby or sport. This means there's an audience that can be interested in POD products. The competition under this category is low but it steadily rising.
Some of the products that make this category include;
Swimsuit for Women
Backless One-piece Swim suite
Bikini Top & Bottom
Side tie Bikinis
Boyleg Swimsuit
Swim Trunk for men
These give men a relaxed, comfortable and casual look. They can be worn when participating in outdoor activities, at beach or when swimming
20. Jackets
Hoodies and hooded sweatshirts have become common products in the POD market. Jackets are the best alternatives since they're not so popular. You can in fact use designs that you have been using for your zippered hoodies.
Jackets are outer garment extending either to the waist or the hips. They normally have sleeves and a fastening down the front most that ones that can be printed on demand are made up of polyester or synthetic fiber.
For those who love sweatshirts, there exists a combo known as a sweatshirt jacket- it combines parts of a sweatshirt and a jacket. These products are not as popular as t-shirts, hoodies or sweatshirts but there's demand.
21. Koozies/Can Coolers
A koozie a fabric or foam sleeve that is designed to thermally insulate a beverage container, like a can or bottle. It also goes by funny names such as beer hugger, bottle buddy/jacket, can cooler, brew dog snuggler, coldy-holdy, drink sheath, stubby holder etc.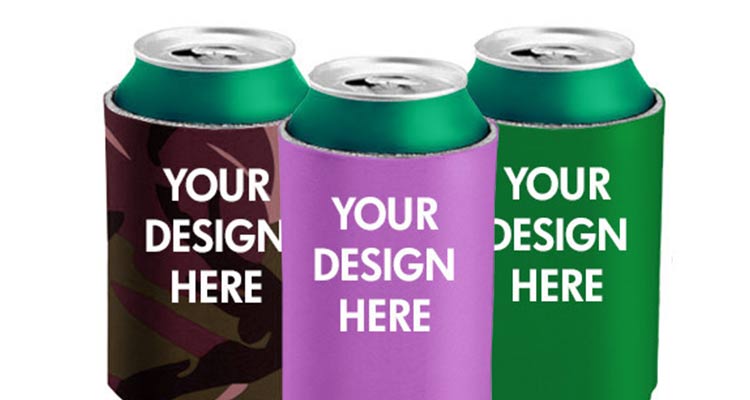 Kooozies fall under print on demand drinkware which includes saturated products such as mugs sports water bottles, Glassware, tumblers, plastic cups, straws, growlers, coasters, bottle openers, camelback & Tervis
Providing custom koozie designs is the best way to add a touch of and fan creativity to your buyers. Koozies are popular in drinking parties and events such weddings.
The competition for these products is low. With the right designs and niche, you can make a tone of sales.
Find can coolers on Customink and Gooten
22. Bags
Bags is the other promising POD product category that can do well. While demand for some the following bags is not high trending bag types like fanny packs, cosmetic bags, purses and zipper pouches can do well.
Tote bags
Fanny Pack
Duffel/holdall/carryall Bags for travelling and Gym
Draw string bags
Back Packs
Cosmetic Bags
Toiletry
Coin Purses
Reusable Bags
Messenger Bags
Laundry Bags
Netbook Sleeves
Zipper Pouches
23. More Rare and Low-competition Products
Other low-competition POD products worth mentioning include;
Beach Towels
Long and short sleeve women's bodysuits
Umbrellas
Sleeping Masks
Pin-back buttons
Scarves
Shower Curtains
Neck-ties
Mats-Floor and yoga
Compact Mirrors
Luggage Tags
Metal Magnets
Keychains
Print on Demand Graphic T-shirts and other Popular Products
The oldest form of POD items were books. In addition to books following is a list of other popular products have a high competition.
Graphic T Shirts
Tees are the most obvious POD products after books. Graphic t-shirts are tees that come with a variety of graphics (text, illustration or image) on them. Almost everyone in the POD ecosystem does t-shirts. The demand for POD tees is high which unfortunately means the competition is high and ever-growing. You can still make sales if you can take your time and wisely choose an appropriate niche.
Basing on the neck style, sleeve type and fit type, a variety of tees can be given different names. Below is an overview.
Neck Styles
Classic round/crew neck tees
Graphic tees
V-neck tees
Scoop neck
Y-neck
Pollo T shirts
Sleeve types
Long sleeve (Baseball)
They're also called raglan tees. They come with a distinctive sleeve design that's typically three-quarter, half or full length and a contrasting color to the main body of the top. This design pronounces a casual and sporty look to the tee which makes it stand out.
Tank tops (Sleeveless tees)
A tank top is a close-fitting sleeveless upper body apparel with low neck and different shoulder straps width. It is typically worn by both men and women under a regular shirt or blouse.
Depending on your nationality or ethnicity, you may call also call it a vest, singlet, wifebeater, guinea tee or dago tee. The popularity of this POD item has been growing steadily.
Cap Sleeves
Dolman Sleeves
Fit Style
Slim fit
Loose fitting or baggy
Muscle fit
Other shirt Print on Demand products include;
Hooded t-shirts
Pocket t-shirts
All-over Shirts
Crop Tops
Embroidered shirts
Hoodies and Sweatshirts
Sweatshirt is a loose, long-sleeved pullover clothing, typically made from heavy cotton jersey. A hoodie is a hooded sweat. These garments are usually workout or casual wears. They are quite common in the POD arena. They have been and they still are major items in most print-on -demand stores and marketplaces.
Headwear
Visors
Snap back hats
Knit and cuffed Beanies
Trucker Hats
Baseball Caps
Patch hats
Dad Hats
Bucket Hats
Headbands
Camo Hats
Performance Hats
Embroidered Hats
Drinkware
White, Black, Latte and Travel Mugs
Water Bottles
Stationery
Pens & Paper Supplies
Spiral notebooks
Cards
Calendars
Cases
Phone Case (Mostly IPhone and samsung galaxy)
Tablet Cases
More
PopSockets
Stickers
Bandanas
There still more products out there. Take your time and find which works best for you.
Further Reading;